Top Korean Furniture And Interior Designers
South Korea has develop to become the leading country in many industries, and their next dominant field might be interior design. This small country has continued to show promising talent in the world of furniture design. '
Some of the modern day's most innovative and creative designers are emerging from this country. In this article we will list just some of the major players to look out for in the future.
Before we begin the list, we should first discuss the current style of South Korea. The Korean contemporary style can be described as minimalist and futuristic. It is a combination of neutral elements, subtle colors, textures that reflect the modern day and the future. However, some traditional elements such as wood and greenery are used albeit in a more sophisticated fashion. One of the most popular trends in modern Korean homes is minimalism which evokes purity and elegance. The modern home mainly uses three colors: gray, black and white. It provides a clean and transparent visual that adds to its astatic appeal.
Ok Kim
It is truly a great accomplishment for an artist to fuse their own country's culture and their vision. This is precisely what Ok Kim has accomplished. Artist and designer Ok Kim crafts colorful and contemporary art and furniture using Ottchil, a traditional Korean lacquering technique that's rarely utilised these days given its delicate process. Inspired by various aspects of her Korean heritage, Ok re-interprets the traditional natural lacquer method with a modern twist.
The Merge series, a collection of tables and stools, is her most well-known work to date. Inspired by Tongdosa, a Buddhist temple located in Yangsan, South Korea, the collection features bright colours that represent the four seasons of Korea. Melded together through a strict meticulous process of repeated layering and sanding, Ok created various pieces in different colors and forms.
Studiohoon
Studiohoon was created only in 2018, but their stunning work is already recognized worldwide. Their projects tend to have a minimalistic style. Despite working mostly in South Korea, Kyonghun Lee, the founder of Studiohoon, has mentioned loving to work with international projects. Although It is a young studio its founder believes it can take the market by storm. This is even more apparent with the studio focusing their attention on more environmentally friendly products and trying to make their pieces out of natural materials.
Kim Jinsik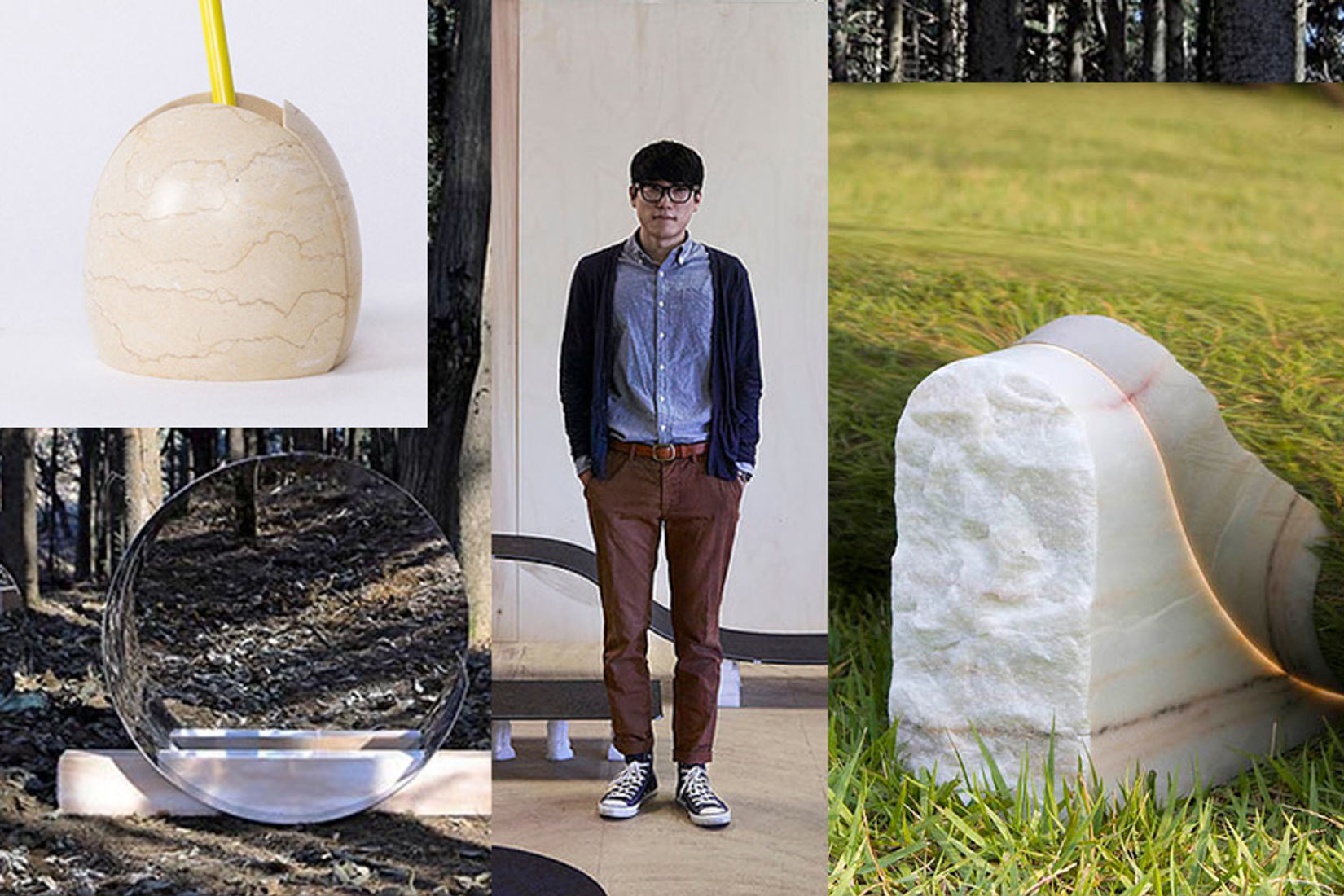 As stated on their site, Studio Jinsik Kim, a multidisciplinary studio based on design, sculpture, craft, installation, art direction and design planning, was founded from 2013 in Seoul. Their designs are definitely not one for the masses. Kim Jinsik is one of the few designers who doesn't mind crating polarizing reactions for the sake of artistry. One look through their product line shows furniture more similar to modern art pieces than anything else. However, there is something alluring in their design which draws the viewers eyes on them. Although it seems that Kim Jinsik has taken a hiatus since their latest work was the sculptural mini golf for Wallpaper Arcade during Milan Design Week. Whatever reason for his hiatus, when he returns it is sure to cause a storm.
Teo Yang Studio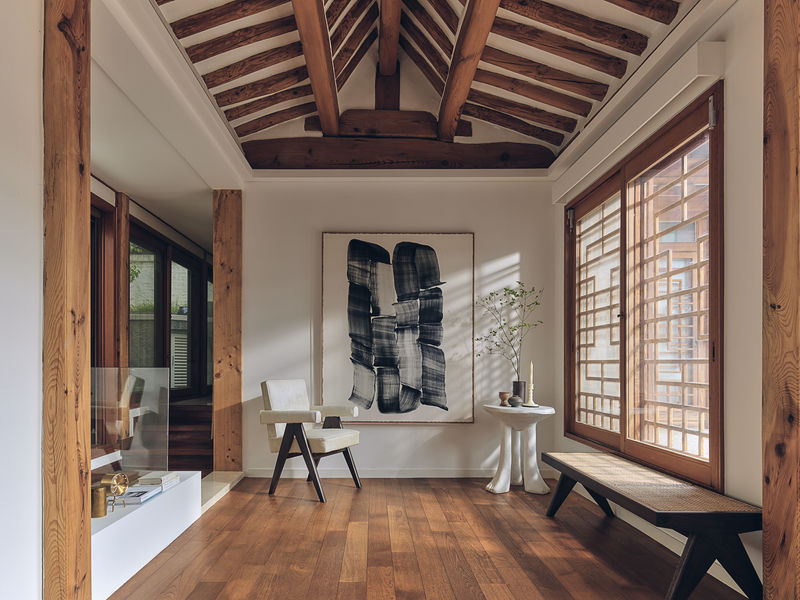 Teo Yang Studio may seem quite normal at first site, however that is completely untrue. A simple design does not necessarily imply a bad one, and no designer demonstrates this better than Teo Yang. His studio was launched in 2009, and they specializes in high-end residential and branding commercial projects, with an emphasis on modern architecture and custom detailing. Their interiors are tailored to each client and mix modern and tradition to create moments of timeless beauty, which is a testament to the brilliant team behind the studio.
Cheon Chiho
This rising star draws inspiration from everyday life when it comes to ideas for his designs. Often experimenting with new or unusual materials, Cheon designs with a human-centered approach. 
His most praised work is his Criteria series. Using a mix of corrugated cardboard and concrete, the pieces in the collection feature rough textural details and tonal variations. The designer felt that people's status is often connected to the type of structure surrounding them, explaining that homelessness can be defined as the lack of a more conventionally built home. With this work he wanted to demonstrate how cement is the thing that separates the housed from the homeless. While his furniture may not be the most practical, the message he conveys with his work is poignant and beautiful.
Danaham
Danaham cofounded by HanKyung Ryu and MeeYong Kim aims to produce high quality furniture for their clients. With a much more business centric approach to their craft, they make some of the best designed good for consumers. With a wide range of projects, Danaham aims to create designs that display a harmonious relationship between the elements that surround the human environment and the human. Their main objective is to connect people with the space that surrounds them.
Kim Jiyoun
Kim Jiyoun has loved music from an early age which helped develop his tastes as an artist and a designer. Throughout his professional career he has found many successes. What differentiates his work is that most of it was proposed to providers with prototype design rather than ordered to be made. Since he established his studio in 2010 he decided to shift his attention from clients to his own artistic journey, and have participated in various exhibitions.
Yang Seungjin
Some of the most strange and peculiar designs are created by Yang Seungjin. He grew up in the rural countryside of South Korea. His inspirations come from "people" whom he works with rather than other environmental or cultural issues, putting more weight on communication through collaboration.
His most creative work, the "Blowing series" originated from his simple interest in the shape of balloons. However, this interest soon turned into inspiration, and he has been using balloons as base materials to produce solid crafts. Moreover, to this day he states that this was his favorite project. In fact, in his recent work he is trying to extend the series through more playful colors and experimental forms.